Usually these days, I write my Friday blogs on Thursdays or, at very least, have a good idea by then of what I'm going to talk about. This week, though, I'm sitting here in the middle of the morning with very little idea of what I'm going to say.
Part of the reason for this is that I am in the throes of tidying up the latest Burke book, Burke and the Lines of Torres Vedras, ahead of sending it out to beta readers. (If you are interested in beta reading the book, do let me know.) The book sees Burke back in the Peninsula. I wrote it because, having visited the Lines of Torres Vedras, I was so fascinated by them that I wanted to base a novel there. It's likely to do me no harm commercially, because I've been looking at sales and it's clear that books that are most obviously related to Napoleonic campaigns that people know are the ones that they want to read. That's Burke in the Peninsula and Burke at Waterloo.
The lines of Torres Vedras are interesting in terms of military historical fiction, because any stories set there are unlikely to feature any serious fighting. The lines were such a strong defensive position that, after one initial probing attack, the French hunkered down to wait Wellington out. A mistake, as it turns out, as Wellington had prepared for this and was in a much better position to wait than they were. So what am I writing about? Well, we know that there was a spy ring broken in Portugal in 1810 and spying is Burke's job, so expect evil plots amidst the fortifications.
Anyway, while I've been removing redundant paragraphs and hacking away at cliches, I haven't been preparing my blog. What I have found time to do was to read Prince Harry's memoir, Spare. Love him or loathe him, it's a fascinating book and I would have quite liked to review it, but it seems to rouse such strong feelings that I fear my blog might just turn into a battlefield of Napoleonic proportions. If people would like to see a review, do let me know. Just be aware that I approve comments before they show on my site and, though I have never blocked one so far, I'm very happy to block anybody who posts with some of the more virulent views I've seen expressed for and against Harry and Meghan.
I've also been giving a bit of thought to a possible third book in the Galbraith and Pole series. The first two seem quite popular, but while I can reasonably expect that fans of James Burke will look at Burke and the Lines of Torres Vedras, people who read my historical fiction do not necessarily have any interest in my Urban Fantasy. What about you? Are you reading this because you are interested in historical fiction or because you have read my urban fantasy books? Or maybe you just like reading my more random stuff here.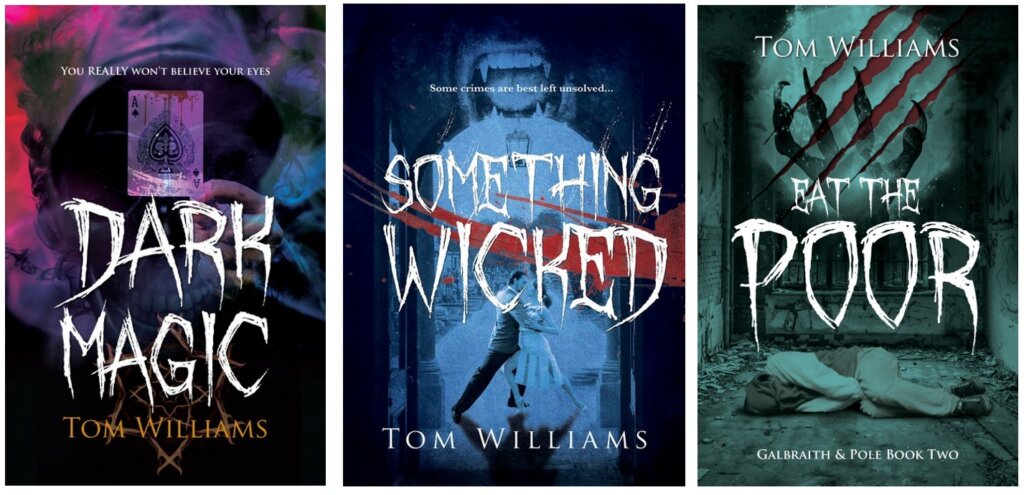 I mainly post history related stuff on my blog, but occasionally I'll write something about fantasy. Which would you rather see? Or do you enjoy both?
One of the reasons that it can sometimes be difficult to work out what to write about it is that I do post largely into a void. I get the odd comment and sometimes people take up some of the things I've talked about on Twitter (I'm @TomCW99), but mostly I just put stuff out there and hope that somebody enjoys it. WordPress assures me that quite a lot of people read my stuff and they can't all be bots. Why not let me know who you are and what you want in Comments (below) or get in touch through my 'Contact' page? And if you do want to read a book review of Spare, let me know that too.
Back to Torres Vedras for me. Chat next week.
Please follow and like us: