Buy Now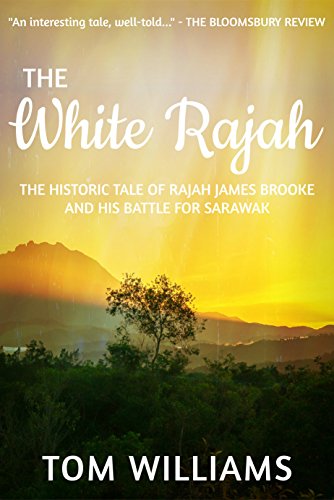 The White Rajah
Invalided out of the East India Company's army, James Brooke looks for adventure in the South China Seas. When the Sultan of Borneo asks him to help suppress a rebellion, Brooke joins the war to support the Sultan and improve his chances of trading successfully in the area. Instead, he finds himself rewarded with his own country, Sarawak.
Determined to be an enlightened ruler who brings peace and prosperity to his people, James settles with his lover, John Williamson, in their new Eden. But piracy, racial conflict, and court plotting conspire to destroy all he has achieved. Driven from his home and a fugitive in the land he ruled, James is forced to take extreme measures to drive out his enemies.
The White Rajah is the story of a man, fighting for his life, who must choose between his beliefs and the chance of victory. Based on a true story, Brooke's battle is a tale of adventure set against the background of a jungle world of extraordinary beauty and terrible savagery. Told through the eyes of the man who loves him and shares his dream, this is a tale of love and loss from a 19th century world that still speaks to us today.
WHAT PEOPLE ARE SAYING ABOUT 'THE WHITE RAJAH'
"An involving tale of adventure, intrigue and unlikely love"
"An interesting tale, well told."