My latest book, Eat the Poor, came out last week, so I should really be telling you all about it and how great it is but, really, I've been doing that so much just lately that even I am getting a bit bored with hearing about it. All you need to know is that it's a sequel to Something Wicked and it features Galbraith and Pole and this time there's a werewolf. The werewolf is an MP (seems credible) so there is a smidgen of political satire. It's a lot of fun. Just buy it. It's £3.99 on Kindle (free on Kindle Unlimited) so it's not like it's a major purchase decision.
So what else have I been up to? Well if you follow me on Twitter (I'm @TomCW99), you'll know that I've spent three days in Gothenburg. My beloved was speaking at a conference there and invited me over for the ride and, having never been to Sweden, I went along.
Gothenburg was interesting. It's the second largest city in Sweden, but it has more the air of a sleepy county town than a bustling metropolis. It's grown a lot in recent decades and now boasts a population of over 600,000 (a quarter of them born outside Sweden) but most of the new Gothenburghers live in suburbs. The centre dates back to the 17th century (although there have been settlements here since prehistoric times) and you can walk pretty well anywhere you might want to go in half an hour or so. Not that you need to walk anywhere: Gothenburg has buses running everywhere and a huge tram network, not to mention river ferries that are included on your travel card and loads of bikes for hire.
But where to go? It must be said that Gothenburg is not rammed with interesting places to visit and many of the sites are closed (or have very limited opening hours) in May. With unconscious cruelty, Trip Advisor lists the 14th best attraction in Gothenburg as the bus to the airport. Even the municipal authority's guide to the delights of the city puts the Poseidon statue in the Top 15.
That's him in the picture. (Don't have nightmares.) In the end, it's a fountain in a square. It's not a particularly big fountain and not a particularly big square, which is odd when you realise that this was the venue for the Gothenburg World's Fair. Never heard of it? Me neither. It was not, I think, one of the great World's Fairs.
In fact, there are some fun things to do in Gothenburg. The municipal museum is one of the best I've seen, taking you through the history of the city from prehistoric times until today. And it has a Viking ship, dug out of the mud that had preserved it: much like the Mary Rose but about 600 years older.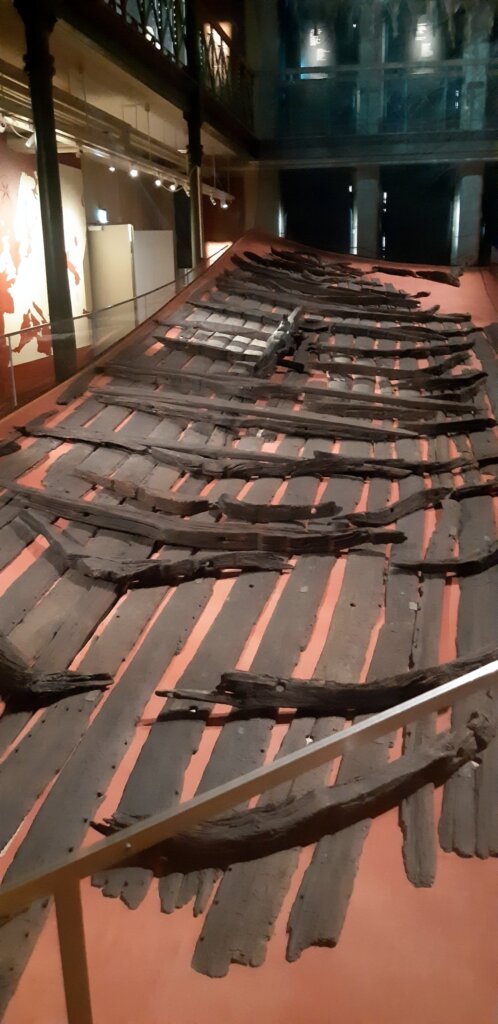 A trip on the river is a joy and there are art galleries and museums – even a substantial rainforest, complete with monkeys and birds in the Universeum, the National Science Centre of Sweden. (I was sceptical and nearly didn't go, but I'm very glad I did.)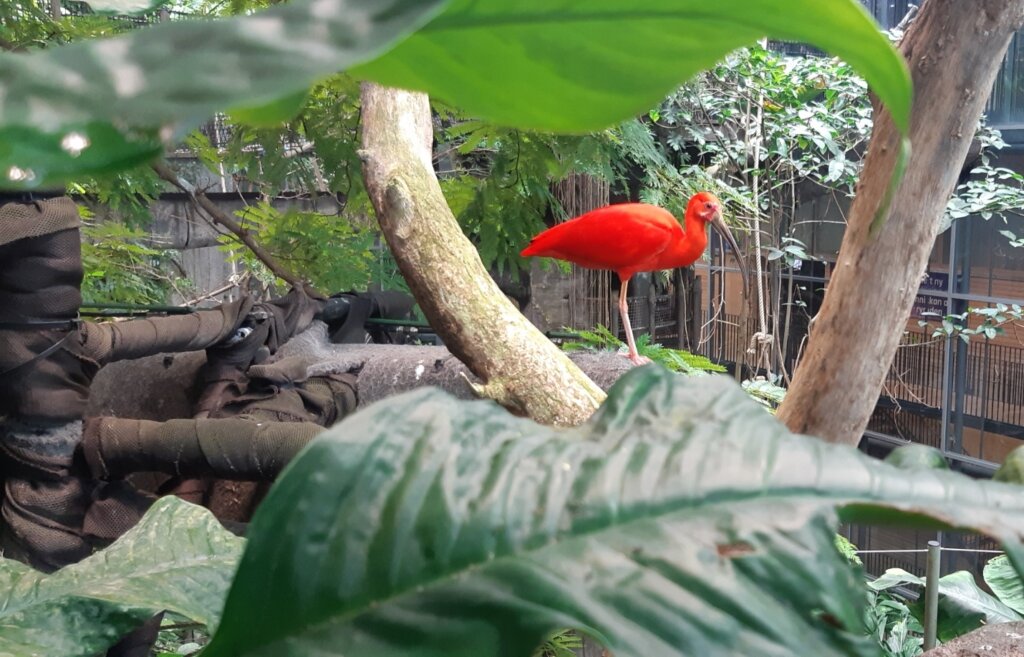 What I (and most people, I suspect) spent most of my time doing was walking aimlessly around. It's that sort of town. (You can even hire a local to walk round with you, in case a city full of relaxed people who mostly speak excellent English is too much to cope with on your own.) There are masses of parks, some nice canals, and interesting architecture. Most of the locals seem to enjoy sitting in the parks and passing time with their friends in the many restaurants that fill the place. In fact, the Swedes make a thing of what they call 'fika' which means (more or less) enjoying life with coffee, cake and friends.
It was that relaxed approach to life that struck me most about the place. In three days, I never heard a car sound its horn. Everyone drove slowly and if you were near a pedestrian crossing and even looked as if you might cross the road, cars slowed even further just to be on the safe side. We saw just one busker and not a single beggar. Graffiti was rare and litter almost non-existent. Gothenburg is making serious efforts to reduce car use, with considerable success. There are bike lanes everywhere and the air is noticeably cleaner than in London.
Some of this is government policy, some of it is infrastructure, but mostly it seems to be the character of the people. Despite all the cyclists, I didn't see a single person in lycra. Nobody yelled at pedestrians to get out of their way or raced intimidatingly past their fellow cyclists. There were e-scooters on the roads, in the bike lanes, even on the pavements, but all ridden courteously and considerately. Clean and quiet, they just fit naturally into the Gothenburg street scene.
Gothenburg, it seems to me, will never set the world on fire. One of its main industries is the manufacture of Volvo cars, surely the world's most boring automobile. Unlike Iceland, Sweden had no desire to ride the banking boom that eventually bankrupted its Scandinavian cousins. The Swedes have left their Viking days far behind (and, in any case, would have you know that most Vikings were farmers and traders and solid folk, just like their descendants).
I'm writing this on the plane back to London. I'll be happy to get home, where people walk faster, motorists are always in a hurry and, despite the dirty streets and the dirtier air, there is a sense of excitement. Londoners will always be doing things: thrusting, struggling, hurrying ever onwards. It's the energy that built an Empire and won two World Wars. But already I'm looking back at three days with the calm, clean, relaxed Gothenburghers and wondering if they aren't better adapted to the world of today than we are.
Please follow and like us: