It's that time of year when I (like an awful lot of other authors) remind you what excellent Christmas gifts books make. At a time when people are complaining that it's become quite difficult to buy stocking filler gifts for under £10, it's still the case that most paperback books by independent authors (and many by well-known conventionally published authors) will fall well within this budget.
if you are looking for a really economical Christmas gift Tales of Empire is just £2.99. It's true that is quite short – just four stories by four different authors – but it's been well reviewed and it will last longer than a 150 gm Dark Chocolate With Hazelnut Bar (£3.00 at Tesco).
Alternatively, you could buy my fantasy novella featuring black magic and stage conjurors (Dark Magic) for just £4.99. (It's very funny.)
A lot of people who have bought one or two of my books and enjoyed them (and such people definitely exist) are blissfully unaware of how many books I've written. As of the end of 2022, there are twelve (not including my part in Tales of Empire).
There are six stories so far in my series about James Burke, a spy for Britain in the wars with France. 2022's offering was Burke and the Pimpernel Affair, which makes a nod towards Baroness Orczy's hero as Burke breaks Royalist sympathisers out of a castle in the centre of Paris.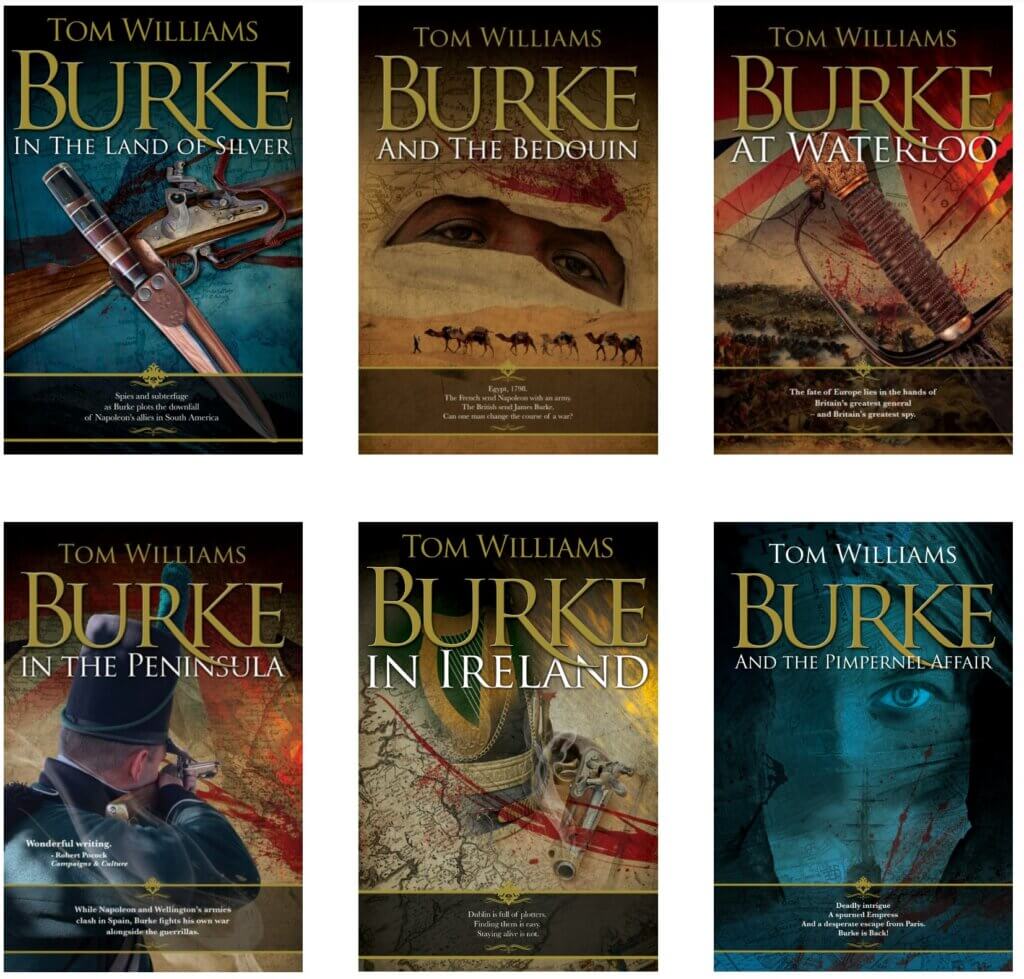 Burke is my most popular creation, but I have a soft spot for John Williamson, the narrator of the Williamson Papers, which give eye-witness accounts of life in Borneo, India and London at the height of the British Empire.
Besides my historical novels, I've written three fantasy stories – Dark Magic, which I mentioned above, and two stories featuring a vampire who works for the Metropolitan police. I was particularly pleased to get Eat the Poor finished in 2022. This story about a werewolf who is an MP by day seems very much in line with the zeitgeist, though hopefully things will change. The story is gently satirical and does keep its tongue very firmly in its cheek.
So there you are: a dozen books, all available in paperback and none costing more than £8.99. All ideal Christmas presents or treat yourself if you haven't read them yet.
Please follow and like us: